MATERIAL FOR CARPENTRY, INTERIOR AND EXTERIOR!
The main core of INTAR-SIJA, SIA business is exotic and precious wood veneer, solid wood and industrial adhesives, as well as different furniture materials and other goods sale and supplies for woodworking and furniture manufacturing. We base our knowledge on expierence we have of doing this from 1996.The company's product range includes more than 100 species and types of natural and modified multi-layer veneer, solid wood boards, door panels and filler panels (tubeboards, MDF, DSP, laminated wood and veneered MDF and DSP boards).Also we are offering company's Kleiberit and DL Chemicals adhesives which includes wide range of adjustment, parquet, hotmelt and water-based dispersion and different sealants applied for various industries factories.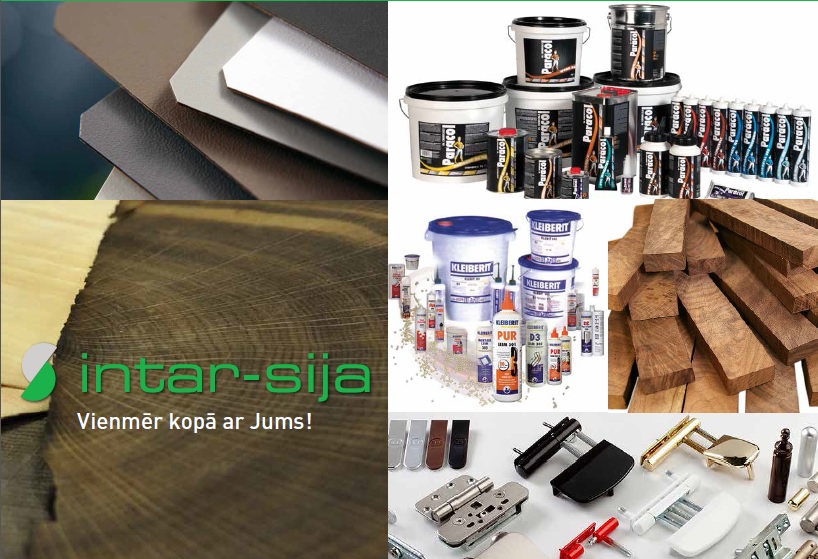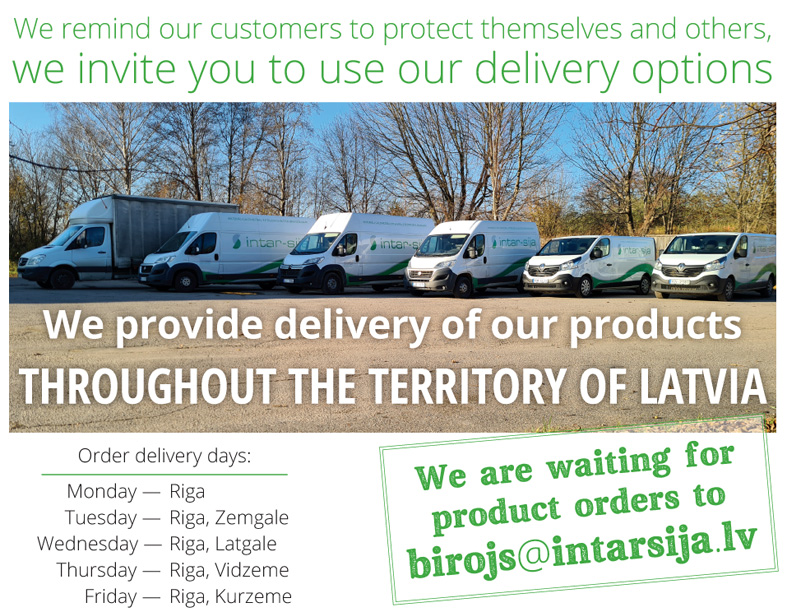 TABU has developed 14 models: the selected wood species provide the best fit to the geometrical and design needs of each pattern, using: Oak, Eucalyptus, Figured Sycamore, Bird's Eye Maple, Birch and Tay.
The panels with controlled uniformity are suitable for large development and design.Sustainable wood species have been carefully selected, dyed in the thickness, combining the most updated technology in laser cutting with the assembly skills of the different wood pieces although keeping the natural beauty of each wood species. The range is fleeced on FSC certified non-woven tissue, one of the key features of these sheets.
TABU has succeeded in transforming a unique raw material into an incredible, sophisticated and user friendly product where each sheet is similar and consistent.TABU is capable of creating and making real custom-made solutions based on new shape and design wish.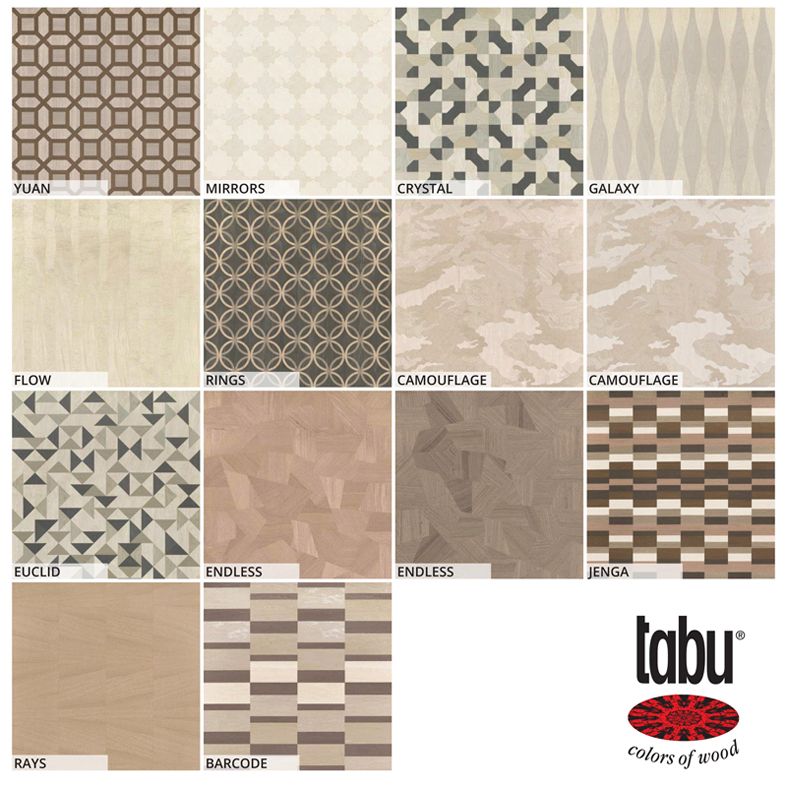 GROOVY is the most sophisticated and seductive collection born from its technological know-how and unlimited creative energy.
The three-dimensional surfaces respond to the desire to dare and to multiply the charm of wood; new and fascinating surfaces are proposed in ten 3D structures.
A collection for true wood lovers, where this precious raw material is enhanced by technical virtuosity. The 1.0/1.1mm-thickness panel is the result of the veneers lamination process. The outcome is a unique decorative solution that combines the natural wood structure, the quality of colour throughout the veneer thickness, the finest aesthetical research during surface manufacturing.
Refined woods - as the figured category - represent a superior choice that can enrich the 3D dimension to a 4D dimension. The panels are available in two sizes 1250x2500 and 1250x3050mm depending on the type of design.